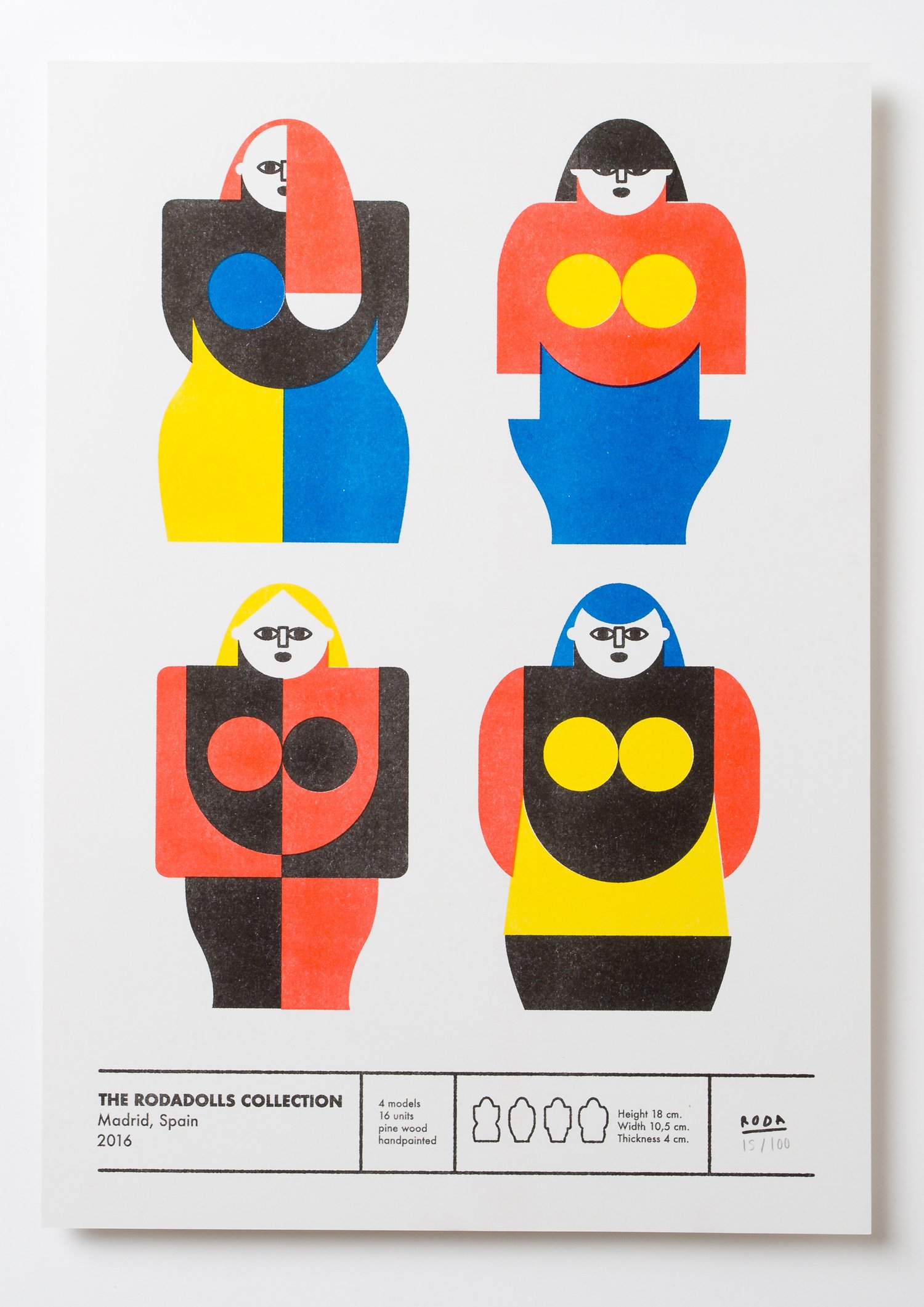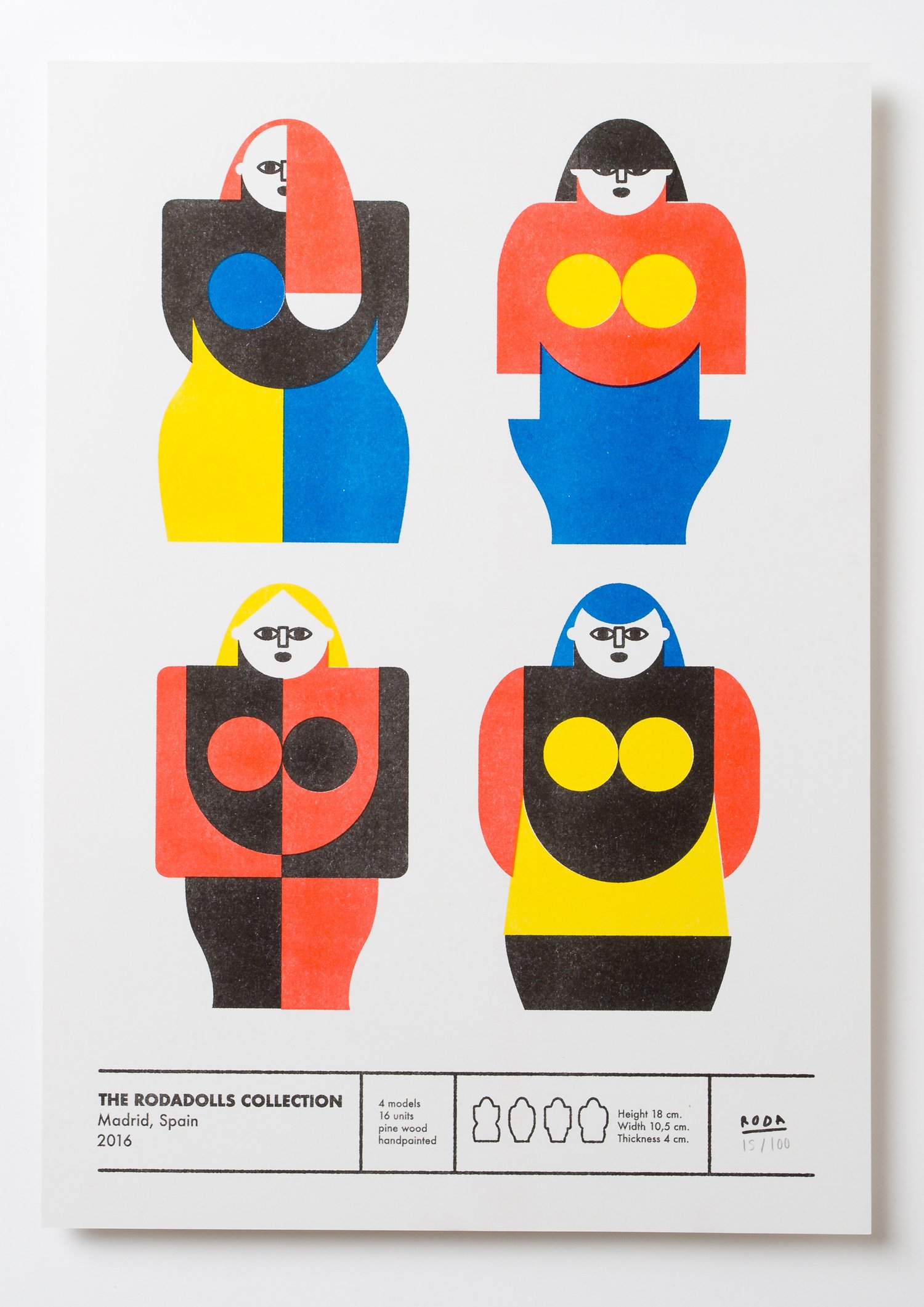 RISOGRAFÍA RODADOLLS COLLECTION
€30.00
Risografía a 4 tintas.
Edición limitada de 100 unidades.
Firmadas y numeradas.
Tamaño A3
Información sobre la risografía:
La risografía es un sistema de impresión que se caracteriza, entre otras cosas, por su respeto por el medio ambiente en el proceso de impresión y por el acabado singular y único de las piezas impresas, muy similar al obtenido por una máquina fotocopiadora. Es normal en esta técnica que se produzcan pequeños fallos de registro y marcas de tinta por el rodillo de impresión. Estas características confieren un carácter único a la obra.
4 inks risography.
Limited edition of 100 copies.
Signed and numbered.
A3 size.
Risography is a unique printing system, popular for its environmentally friendly printing process and a unique finish of its printed pieces, very similar to those obtained from a photocopying machine. Small faults and ink marks produced by the printing roller are therefore common in prints resulting from this technique. These characteristics all grant a unique character to the piece.